Our experienced team of experts are passionate, friendly and knowledgeable about all aspects of your skin health.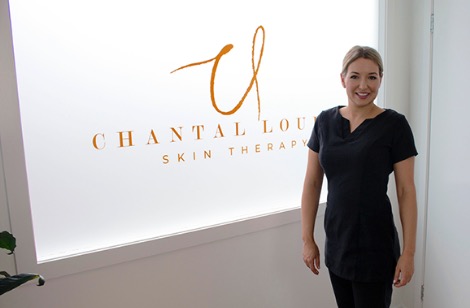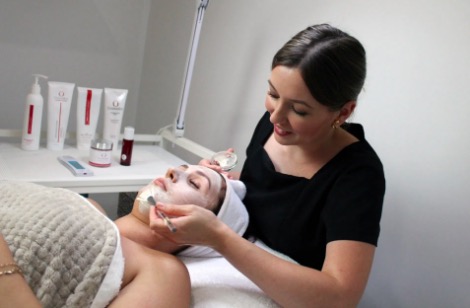 Chantal has a wealth of knowledge and experience. She has been in the beauty industry for over 10 years and has had the privilege of working onboard luxury cruise ships around the world, in 5 star Spas. She has worked in England for a skin studio as well as numerous high end beauty salons in Brisbane and Sydney.
Chantal completed her Diploma in Beauty Therapy at the Australian National college of beauty and has continued her studies at the London Steiner Academy as well as completing her certificate 4 in training and assessing at Inspire Education.
Her passion for beauty led her to go on to teach beauty therapy in Sydney and at the well known French Beauty Academy, here in Brisbane.
With all of Chantal's experience, she still felt something in her life was missing and wanted to share her knowledge and help other people, like herself, to improve their confidence and skin. That's where Chantal Louise Skin Therapy was created.
Since opening in 2008, Chantal has expanded her business from a tiny room into a 3 treatment room skin clinic with 2 staff, bronze reward INSKIN POP award and becoming top 10 finalist for Australia's first ever Beauty Squad.
Sarah brings a beautiful caring, friendly and welcoming nature to Chantal Louise Skin, making each and every person feel cared for, important and unjudged. She loves learning and is constantly keeping up with the latest knowledge and techniques in the skin industry. Her knowledge of skin and amazing facial skills will win you over, just like she did us!
With 5 years experience in the beauty industry, Sarah has had the privilege of taking her career overseas at a luxury spa in the south island of New Zealand. She trained and obtained her Diploma in Beauty Therapy at the Australian National College of Beauty.
Sarah comes from a holistic beauty background and enjoys bringing her holistic experience into her skin treatments with us today.
"I love everything to do with skin health and achieving results. With a big focus on lifestyle factors, I also love treating the skin in a holistic manner. The thing I love the most about my job is our amazing clients and being a part of their skin journey. It's so rewarding not only to watch their skin transform but also their confidence"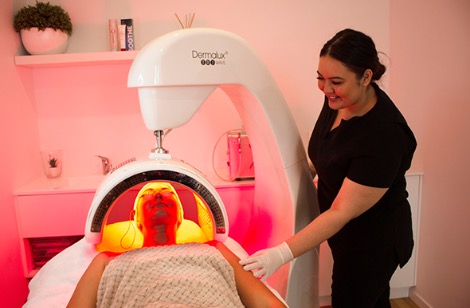 Jorja has been in the industry for over three years and brings her fun, relatable and bubbly personality to each and every client.
She has had the privilege of working on luxury 5 star cruise ships around the world and obtained training from one of England's best training facilities, the Steiner Academy. She studied her diploma of Beauty therapy at the French beauty academy, a private facility designed specifically for giving the highest quality beauty education in Australia.
Jorja has worked for a large beauty company and has experience in more advanced treatments with using laser, IPL and skin needling devices.
Whilst she is trained in all things beauty, skin is where her passion is. Having a background of having acne herself, and with having endometriosis which has played a huge part of her acne, Jorja finds it easy to connect with clients who have struggled with their skin. She brings a caring, understanding and comforting nature to Chantal Louise Skin.
"I love treating a variety of skin conditions and I love a good skin challenge. I really enjoy being able to make people feel confident and getting to know people and I really like the relaxation part of the facial as I think this it is important for your mind and so important for your skin results"