Our experienced team of experts are passionate, friendly and knowledgeable about all aspects of your skin health.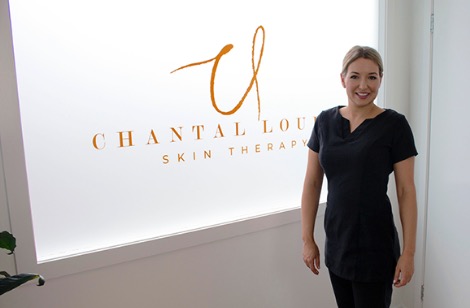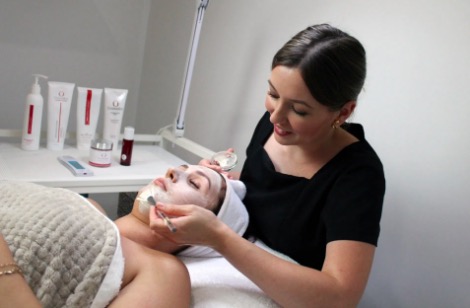 Chantal has a wealth of knowledge and experience. She has been in the beauty industry for over 10 years and has had the privilege of working onboard luxury cruise ships around the world, in 5 star Spas. She has worked in England for a skin studio as well as numerous high end beauty salons in Brisbane and Sydney.
Chantal completed her Diploma in Beauty Therapy at the Australian National college of beauty and has continued her studies at the London Steiner Academy as well as completing her certificate 4 in training and assessing at Inspire Education.
Her passion for beauty led her to go on to teach beauty therapy in Sydney and at the well known French Beauty Academy, here in Brisbane.
With all of Chantal's experience, she still felt something in her life was missing and wanted to share her knowledge and help other people, like herself, to improve their confidence and skin. That's where Chantal Louise Skin Therapy was created.
Since opening in 2008, Chantal has expanded her business from a tiny room into a 3 treatment room skin clinic with 2 staff, bronze reward INSKIN POP award and becoming top 10 finalist for Australia's first ever Beauty Squad.
Sarah brings a beautiful caring, friendly and welcoming nature to Chantal Louise Skin, making each and every person feel cared for, important and unjudged. She loves learning and is constantly keeping up with the latest knowledge and techniques in the skin industry. Her knowledge of skin and amazing facial skills will win you over, just like she did us!
With 5 years experience in the beauty industry, Sarah has had the privilege of taking her career overseas at a luxury spa in the south island of New Zealand. She trained and obtained her Diploma in Beauty Therapy at the Australian National College of Beauty.
Sarah comes from a holistic beauty background and enjoys bringing her holistic experience into her skin treatments with us today.
"I love everything to do with skin health and achieving results. With a big focus on lifestyle factors, I also love treating the skin in a holistic manner. The thing I love the most about my job is our amazing clients and being a part of their skin journey. It's so rewarding not only to watch their skin transform but also their confidence"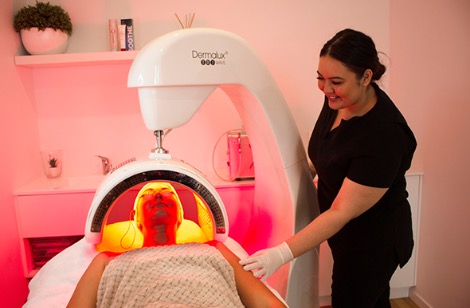 Clinic Coordinator/ Receptionist
Krystal has been in the beauty industry for 4 years where she has worked as a skin care and makeup advisor and managed up to 25 staff.
You can find Krystal and her happy, bubbly self at front of desk answering enquiries online, on the telephone and helping Chantal with marketing and social media.
Whilst Krystal loves skin and the beauty industry, her real passion lies in helping people which makes her a superstar with accomodating our customers bookings and requests as well as ensuring smooth running of the clinic for our staff.
"I love working as the receptionist/ Clinic Coordinator for CL Skin. My day is always filled with joy from helping and meeting new clients, to chatting with regulars. Chantal and the team have both helped me with my own skin and I couldn't ask for a better team to work with."
Jenna joins us with a background in dental assisting and mechanics and is just about to graduate from her 3 year bachelor degree in Dermal Science.
Jenna strongly believes in providing the utmost professional care for clients in a confident and friendly manner.
You will be filled with knowledge and a huge passion for helping you achieve your ultimate skin goals when you see Jenna.
"I love to help clients understand their skin from a cellular level, educating the skin is very important to me. I also love extractions! Must be the dental in me!
But mostly working as a dermal therapist made me realise how much I love to work with my hands on different skins and watching the skin transform in front of me."