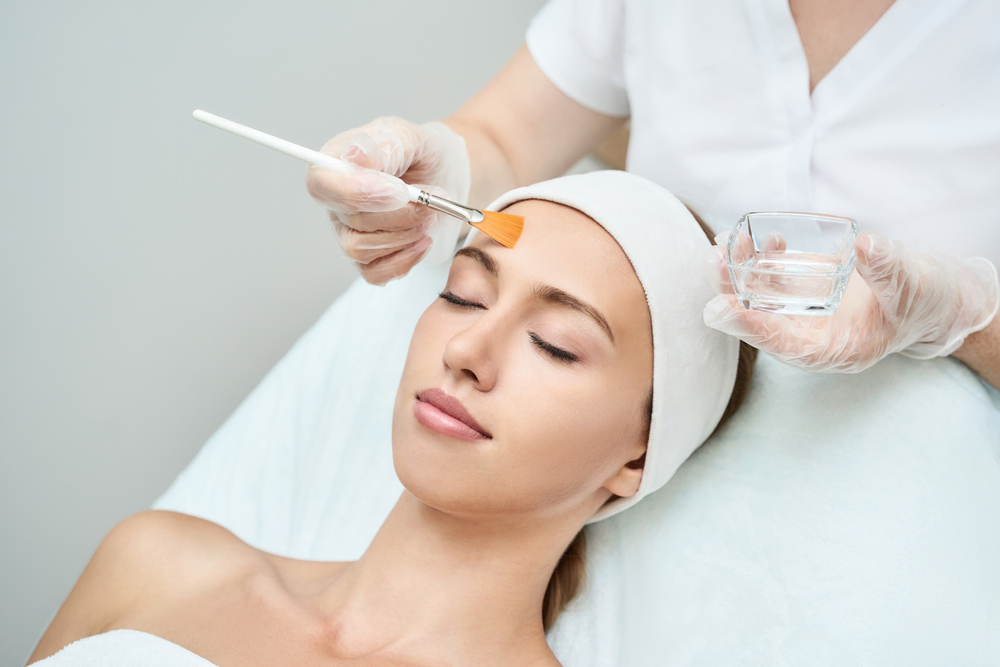 Hello New Skin Cells. Your
skin peel

in Brisbane
Give your face a refresh with the Hello New Skin Cells skin peel facial. Our Hello New Skin Cells is a safe, non-invasive chemical peel that's designed to dissolve dead skin and provide you with plumper, smoother skin.
In this treatment we customise the skin peel to your skin concerns. The skin peel will then penetrate deep into the pores to brighten and hydrate your skin, leaving you feeling fresh and looking fabulous.
We have 6 different chemical peels to choose from ranging from mild to strong that allows us therapists to really accommodate any type of skin and skin concern all with ensuring skin health is priority.
How does this chemical peel work?
The Hello New Skin Cells is a non-invasive skin peel facial designed to have your skin looking brighter, plumper, smoother, and feeling more hydrated. This chemical peel in Brisbane combines a number of safe ingredients that allow it to penetrate deep into the pores and provide amazing results.
Our customised Hello New Skin Cells treatment also includes blackhead extractions, a treatment mask, and a neck and décolletage massage. You'll also be given a choice of either a hand and arm, scalp or foot massage. This face peel treatment is non-invasive, so you won't have to worry about any downtime. You'll be able to see and feel the results immediately, and your skin will continue to improve.
When the 1-hour session finishes up, you can go about your day feeling confident and radiant. If you're looking for a quick, easy way to achieve brighter, smoother skin, then our Hello New Skin Cells facial could be the perfect option.
Why choose the Hello New Skin Cells chemical peel treatment?
There are several reasons why you may wish to book one of our Hello New Skin Cells chemical peels. With its safe-yet-powerful formulation, this chemical peel is designed to:
Conditions it can help with
If you'd like to know more about which treatment would be best for your skin concerns, book a consultation with us today. Our skin consultations are available as either an in-person or online session, so you can attend one even if you don't live close by. During a consultation session, our skin therapists will create a personalised treatment plan tailored just for you. This will take into account skin types, desired outcomes and budget.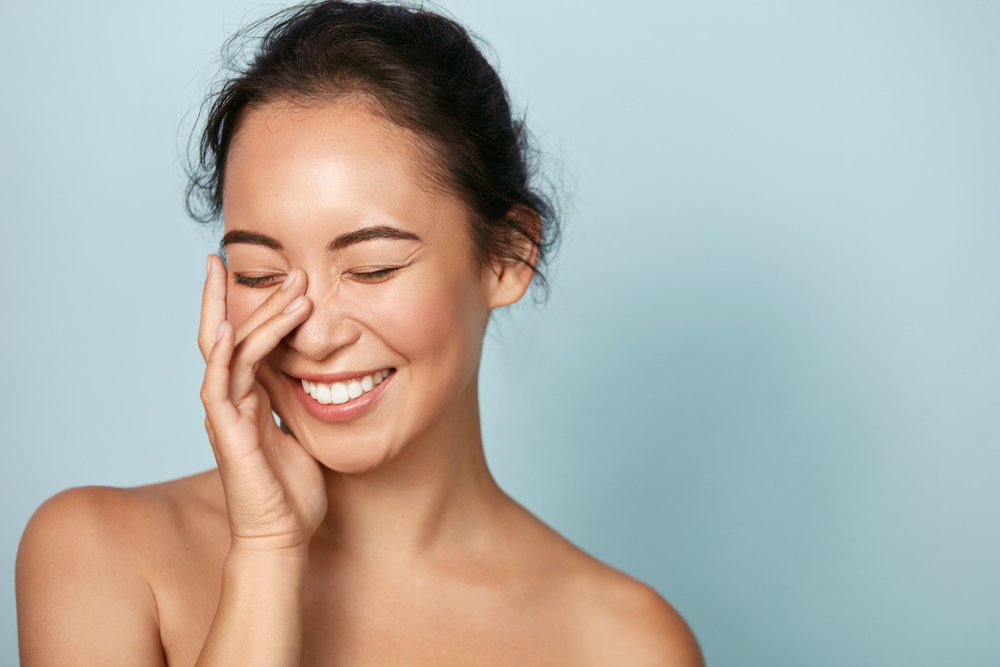 We offer many different skin treatments at Chantal Louise Skin Therapy. From deep chemical peel treatments to LED light treatment, microdermabrasion, and other services for congested skin, our experts will work with you to create a customised skin plan that gets you the results you're looking for. Some of the skin options we have available include:
Steamed and heated towels are applied to the skin to open up pores, then an ultrasonic device is used to extract oil and bumps. This 1-hour treatment also includes a purifying mask at the end.
We call this one our facial on steroids. This treatment combines a Hello New Skin Cells session with a Dermalux LED light, bringing you soft and healthy skin. It's suitable for many different skin types and concerns.
This gentle facial treatment calms and hydrates the skin while also strengthening the skin's immunity. The session involves using cool towels and a calming mask, followed by a face massage to help relieve stress and have you leave feeling relaxed.
This treatment involves the removal of dead skin cells from the surface of the skin to reveal a brighter, smoother complexion. Manual extractions and a hydrating mask are also included in your session.
Clinically proven red, blue, and near-infrared light is used by the Dermalux LED machine to target multiple skin concerns. This light is still working on your skin right up until the next day to provide you with glowing results. Light Me Up is designed for the treatment of many skin concerns, including eczema, psoriasis, ageing, acne, redness, dry skin, dermatitis, and more.
This skin needling treatment involves using the Dermapen 4 to create millions of fine fractional channels in the skin. Sometimes referred to as collagen induction therapy, the Dermapen triggers a repair response that results in new collagen and skin cell production, providing you with skin that looks and feels fresh.
Smooth as a Baby's Bottom
Perfect for treatment of underlying congestion and rough textured skin, this facial uses microdermabrasion to remove dead skin cells. The peel is followed by a re-hydrating calming mask, and a neck and décolletage massage. You'll also be given a choice of a hand/arm, foot, or scalp massage to end the treatment and send you on your way.
Using Cosmelan, our Bye Bye Pigment package is your one-stop shop for reducing skin pigmentation, including freckles, melasma, sun damage, post-baby pigment, and hormonal pigment. This package includes 1 Cosmelan Pigmentation peel, 3 LED sessions to help break down pigment, 1 brightening facial and 7 at-home skin care products.
We recommend that all new patients book a skin consultation with our experts before commencing treatment. This will allow us to make a thorough assessment of your skin and recommend suitable sessions, as well as take-home skincare products. Our skin consultations can be completed either online or in-person, at a time that works for you and your busy schedule.
About Chantal Louise Skin Therapy
Chantal Louise Skin Therapy was founded in 2018 with the aim of helping clients feel comfortable and confident in their skin. Our skin clinic is based out of Nundah on Brisbane's northside, and is designed as a welcoming space of positivity.
Each of our staff members regularly undergo training to ensure they stay up-to-date with industry advancements. We want to ensure our clients are given the best possible treatments available.
When you attend a skin consultation session with us, we'll provide you with a personalised treatment plan that's just as unique as you are. Skin is our passion, and we love to help educate clients about theirs, including at-home skincare options. We also offer eyebrow and eyelash tinting.
As a business, we've been given the Diamond INSKIN POP award, making us one of the largest stockists in QLD for O Cosmedics. We were a top 10 finalist in Australia's first ever Beauty Squad. Our clinic is also a member of the Aesthetic & Beauty Industry Council.
We're open Tuesday through Saturday for appointments and would love to add you to our happy list of clients. Call us on (07) 3260 5908 to speak to one of our friendly team members or book your next session. You can also book online using our convenient form.