Can't make it in to see us in person?
We offer an online skin consultation for those that live further away or have particularly busy schedules. Our online skincare consultation will give you the ingredients you need to begin your journey to clear, glowing skin.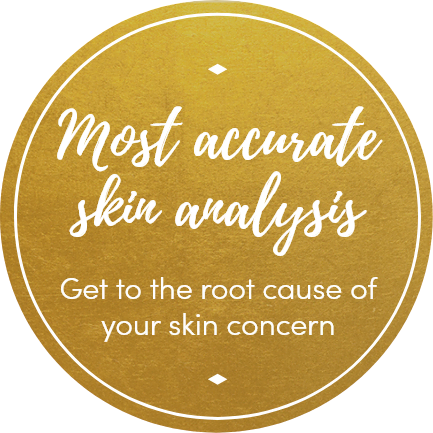 Learn more about what's beneath your skin
During your 45-minute online skin consultation, one of our experienced skin therapists will take you through a skin analysis. During this session, we'll also develop a personalised skincare plan for you, including prescriptions for any products that could help you achieve your desired skin.
We love to help clients understand their skin better. Contact us today to book your online consultation.
An affordable skin consultation
Our online skin consultation is just $50. This is an affordable option for those that live further away or have difficulty making it in to see us during clinic hours. Your online consultation with Chantal Louise Skin Therapy can be organised for a time that works best for you and is completed from the comfort of your own home.
Highly trained skin therapists
All of our therapists receive regular training to keep them up to date with what's happening in the skincare industry. This helps them to provide you with the best possible advice and service. Our specialists have the right knowledge to provide you with expert advice and assist you with whatever your skin concern may be.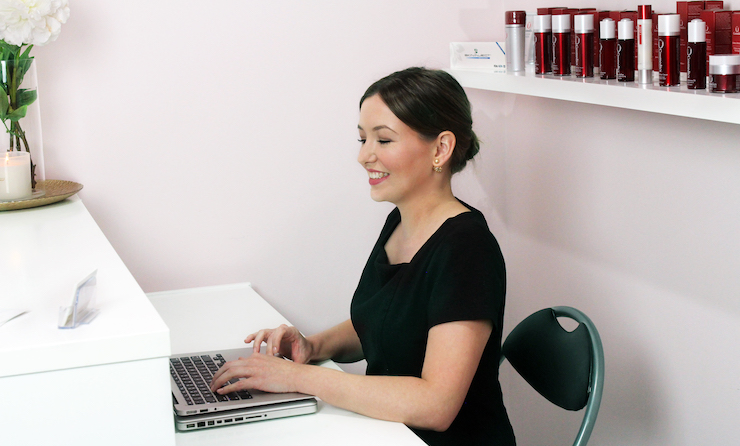 Results-focused treatments
We're passionate about helping our clients get the skin they've always wanted. We'll work with you to develop a personalised skincare plan that is tailored to your individual skin type and of course, your goals.
Have your makeup and skincare items ready
During your online consultation, we'll ask you to detail your current skincare routine. This includes any products you use and the frequency with which you use them. We'll also ask you to walk us through the makeup products you use and your makeup application routine. We'll be able to run you through the ingredients in these products, letting you know how your skin may be reacting.
We'll run through your lifestyle basics
We want to get the full picture of your skin in order to make a well-informed assessment and provide tailored advice. As such, during your consultation, our skincare specialists will ask you about your lifestyle to learn more about what could be contributing to your skin concerns.
Our specialists might ask you about your current work or study plans, your stress levels in everyday life, and whether you're regularly in areas with high humidity or heat levels. We may also explore the possibility of hormonal conditions that can have an impact on your skin, such as PCOS.
Custom treatment plans tailored to you
At Chantal Louise Skin Therapy, we provide custom treatment plans tailored to your needs. Our team understands that everyone's skin is unique and that each patient has different goals they wish to achieve with their skincare.
During your online consultation, we'll develop a treatment plan that takes into consideration your individual skin type, goals, and lifestyle. This plan will be based on the latest skincare technology and information to ensure you're getting the best possible care.
We're always mindful of our clients' budgets, and will formulate a plan that fits within this. Your skin treatment plan can consist of a number of different factors, including: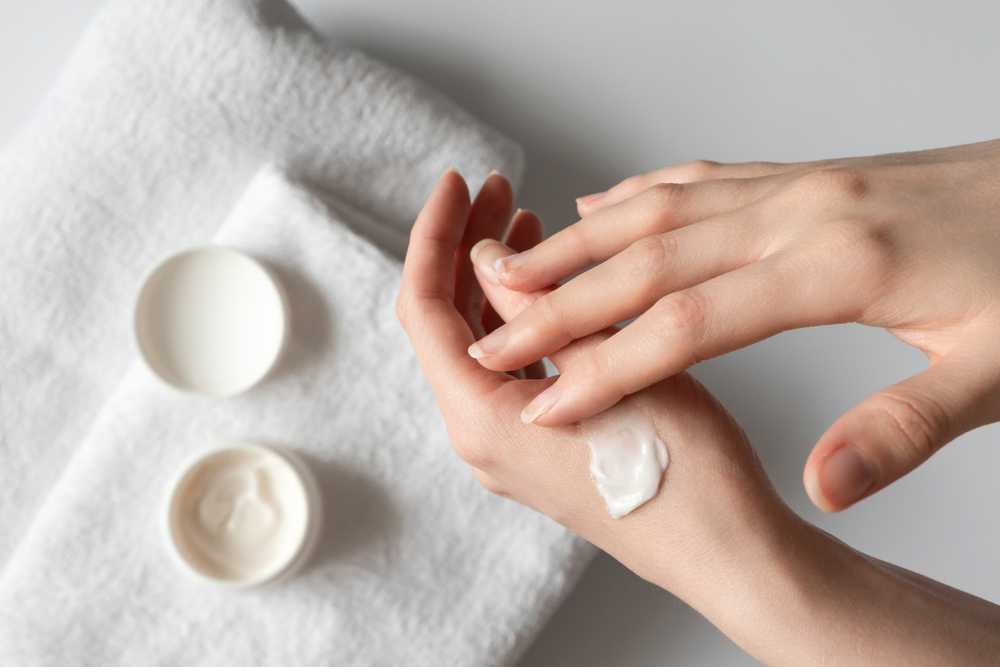 We provide tailored skincare prescriptions that give you access to medical-grade skincare products. We'll walk you through exactly how, when, and where to apply the products.
Giving your skin a bunch of new products all at once can be a recipe for disaster! Instead, we'll draw up a plan to introduce products to your skincare routine gradually so as not to overwhelm the delicate barrier.
How an online skincare consultation can help
An online skincare consultation can help you determine how to get the best out of your skin. We think it's one of the best beauty investments you can make. Here are a few reasons why we love online skin consultations.
Find the right skincare products
Beauty brands often apply a one-size-fits-all approach to skincare. The truth is, everyone's skin is different. We're all unique, and this applies to our skin too. Our online skincare consultants can help you find the right skincare products for your skin.
While some people may wish to minimise fine lines and wrinkles, others may be looking to eliminate pigmentation or ease the appearance of rosacea. The skin consultants at Chantal Louise Skin Therapy can help you develop realistic skin goals that are tailored to your individual skin type and concerns.
We love sharing our skincare knowledge with clients to help them better understand their skin. Our expert team can give you an idea of exactly what could be causing your skin concerns, empowering you with the knowledge and products needed to begin your treatment journey.
Popular treatments at Chantal Louise Skin Therapy
We may also recommend a skin treatment to kick-start your professional skincare journey. At Chantal Louise Skin Therapy, we provide an array of treatments to help you achieve the skin you've always dreamed of. Some of our popular skin treatments include:
Frequently asked questions about our online skin consultation
Take a look through some of our frequently asked questions below to see if your query is answered.
Book your
online

skin consultation
Regain your confidence and book an online consultation with the experts at Chantal Louise Skin Therapy.