Our
skin consultations

are the first step on your way to clear, glowing skin.
Skincare and skin treatments are not one-size-fits-all. Our one-hour, advanced skin consultation helps us get to know your skin beneath the surface, so we can treat any specific skin concerns and help you achieve clear, glowing skin.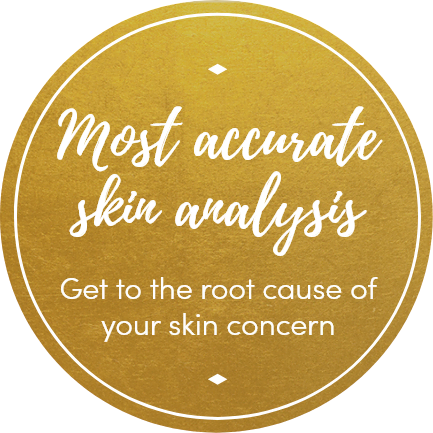 Your skin consultation allows us to see what's happening in your skin from beneath the surface and understand your skin and what is causing your skin concern.
Meet your skin therapist at Chantal Louise Skin Therapy for a one-on-one skin consultation. Your therapist will take you through a skin analysis, develop a personalised treatment plan for you, and provide a prescription for any products that'll help you achieve your skin goals.
Plus we like to work with you and what you already use on your skin at home. We will do an in-depth look into what you are using at home to ensure they are the right ingredients for your skin.
Receive weekly training to keep them up-to-date in the world of skincare – will provide you with plenty of gems of wisdom and advice for your skin. We love helping our clients understand the world of skincare, so we can take you closer to your skin goals.
It's the most accurate skin analysis you can get to enable us to get to the root cause of your skin concern.
We'll run a skin analysis using our state of the art machine
With our advanced skin analysis machine, we go beneath the surface of your skin, peeking into your skin barrier. This allows us to see what we typically couldn't — like underlying skin pigmentation, dehydration, dryness, essential fatty acid deficiency, oil flow and if the oil is unhealthy or healthy.
By seeing these hints on your skin, we'll understand exactly what's going on and identify the cause of any skin concerns you may have. Our machine also allows us to see what your skin could look like in the future. This means we can spot treat areas of concern when it comes to ageing and treat those concerns. 
Bring along your makeup and skincare products
Your at-home skincare and makeup products will be a big piece of the puzzle that is your skin. We'll look at these and compare them with your skin analysis. Then, we'll run through the ingredients, letting you know which ingredients your skin loves, and which it might prefer you stopped using.
Your skin therapist will share some skincare basics with you
Your lifestyle plays a big part in your skin's health. So, we'll ask you about your work or study, your stress levels, and we'll explore any hormonal conditions, like PCOS. Conditions like heat, humidity, and high-stress environments can really upset your skin.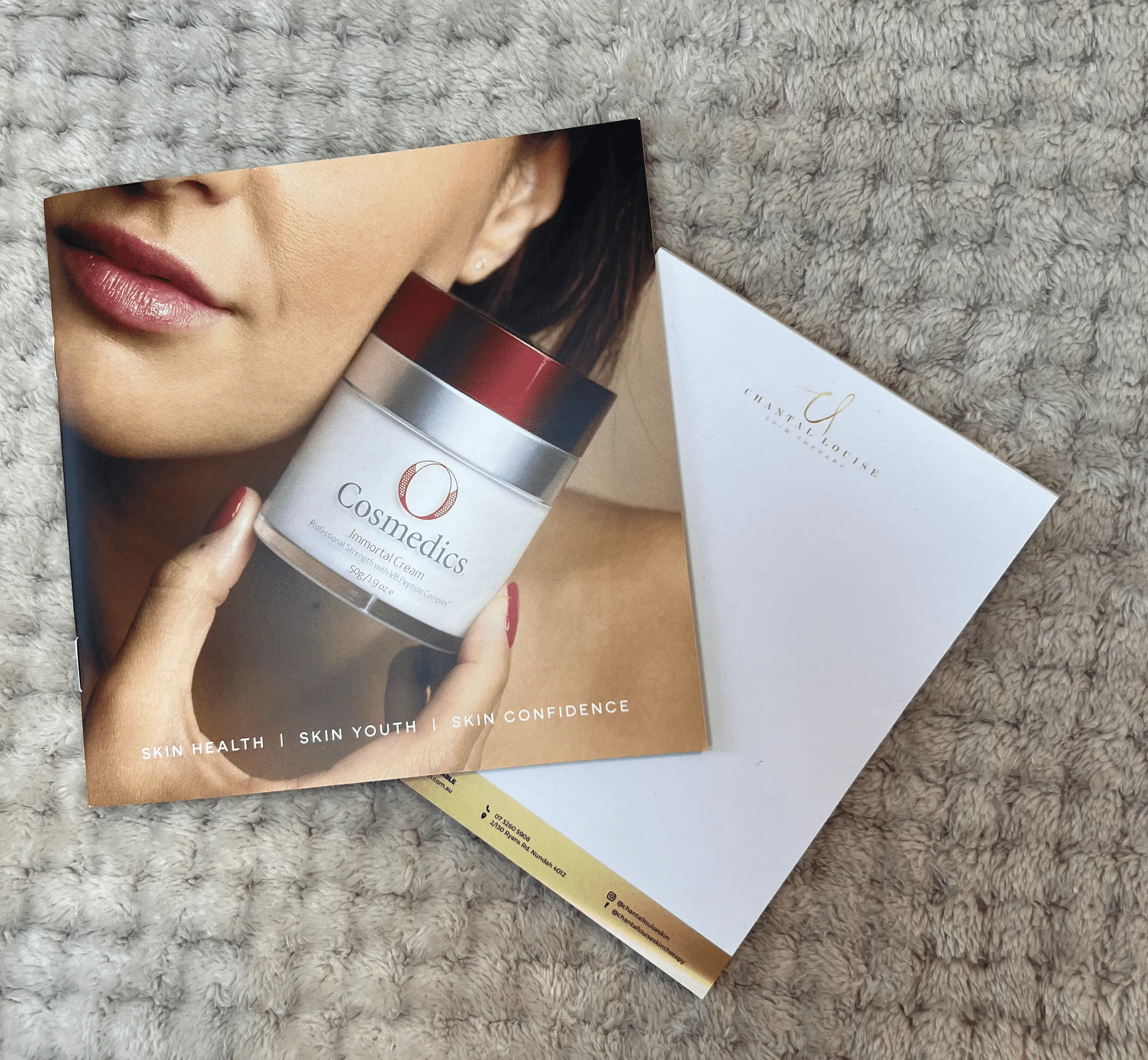 Get a custom treatment plan for your skin
Your treatment plan is customised for you. Everyone's skin is different, just as your skin concerns and goals are, too. So, we'll develop a treatment plan, targeting the findings from your skin analysis as well as your skin goals.
We never ever want to disappoint with our treatments, so we only recommend treatments we know will work. We're mindful of your budget too. We'll always be transparent about which treatments or products are the "must-haves" and which are just "pretty-nice-to-have".
Your treatment plan will be made up of:
You'll receive a custom skincare prescription
You'll receive a custom skincare prescription for our medical-grade skincare products. These products allow you to continue caring for your skin at home. We'll even run you through exactly how to apply our products and which order you should apply them in. Don't stress about remembering it all, though. You'll get a handy booklet to take home that you can keep referring back to.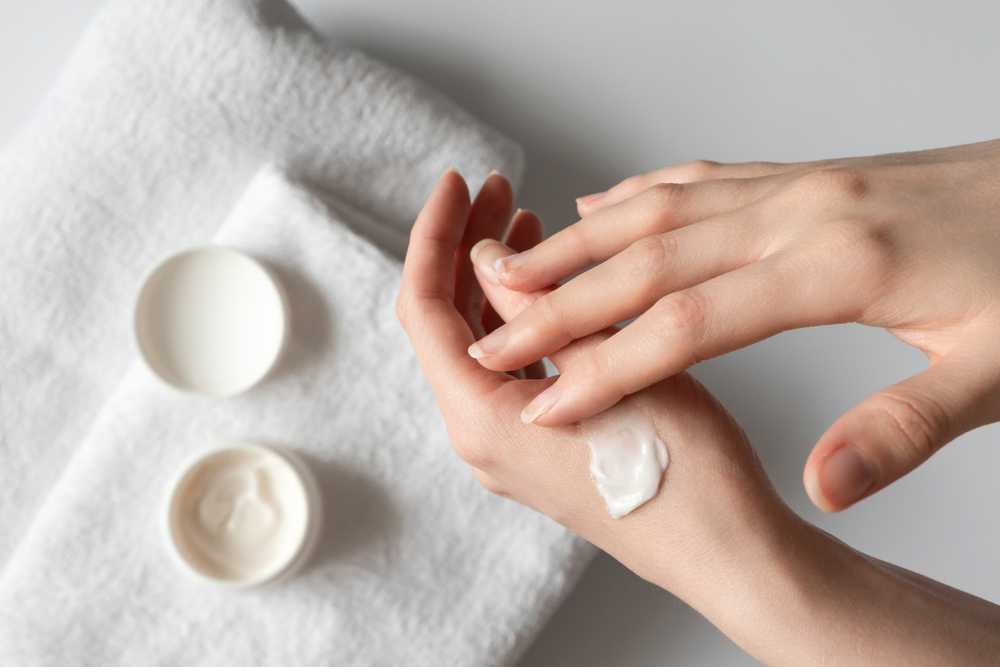 Your prescription will come with a plan too.
No matter how good your products are or how lush and nourishing the ingredients are, your skin won't be happy if you introduce a bunch of medical grade skincare to it which is why we gradually build your skin up to the active medical grade strengths. 
We'll create a plan to introduce these products as your skin barrier develops, only introducing active ingredients once your skin has indicated it's ready for them.
Our popular treatments for clear and glowing skin
Create a stunning glow in your skin and target concerns like acne, Eczema, Psoriasis, ageing, scarring and more with our Dermalux LED treatment.
Often referred to as skin needling, Derma Pen targets pigmentation, scarring, ageing, and more by stimulating natural collagen production (the protein that makes your skin bouncy and glowy).
Why book a skin consultation?
We think our consultations are one of the best investments you can make for your skin. Here's why we love them.
Our FAQs about our skincare consultation
Have a question about our skin consultation? We may have already answered it below.
Your Brisbane Skin Clinic
Located in Fifth Avenue Lifestyle Nundah, on Ryans Road, we're just a 20-minute drive from Brisbane City.
Get directions
07 3260 5908
Not from Brisbane?

We offer an online skin consultation too.
Our $99 skin consultation is an amazing way to understand your skin and the different factors (like your lifestyle or products) that could be affecting it. We know making it to our clinic in Nundah isn't so simple for everyone, though.
We offer an online skin consultation for $50, allowing our interstate or rural clients to explore their skin and understand it better. We'll run through the same process as the in-person consultation, however, we can't use our skin analysis machine. By chatting about your skin and your lifestyle and using images, we can create a personalised treatment plan with all of those lovely product prescriptions to empower you with a real understanding of your skin.